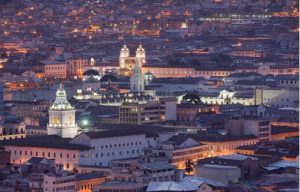 Ecuador Crash Course – 10 – 12 day tour through Ecuador. If you would like more information on the tour dates and pricing, please send through the submission form.
At Ecuador Expat Journeys we offer a variety of tours and services!
OUR SIGNATURE TOUR The 10 – 12 Day ECUADOR CRASH COURSE! 
This tour  takes you not only to the expat "hotspots" of Cotacachi, Cuenca, and the coast, but as well to several out of the way places where we see and experience the "real" Ecuador – while learning survival Spanish,  Ecuadorian politics, customs and culture.  All along the way you will be meeting expats who now call Ecuador home and making invaluable contacts.  We also meet with Ecuadorian professionals – lawyers, educators, and business people . . . for a complete overview of life in this incredible country.
INDIVIDUALIZED TOURS
When we are not traveling with the CRASH COURSE tour, we will happily custom tailor a trip that meets your needs and fits your time frame.  Depending on your agenda we can arrange and accompany you on site-specific tours to the Northern Highlands (Ibarra region), or to the South (Loja, Vilcabamba) and anywhere in between. A lodge in the jungle? Historical tours of old town Quito or visits to the beautiful Quito valleys? Hot springs at Papallacta, Baños, Chachimbiro? The Galapagos?
PERSONAL ASSISTANCE
Personalized help in finding the resources you need, facilitation of medical care, translating services or any other help in your exploration of or transition to beautiful Ecuador!!!!
This is a paid advertisement.
---
Testimonials
Crash Course Ecuador was hands-down the smartest move my husband and I made as we considered possible retirement locations.  We were given a terrific over-view of Ecuador from A to Z including culture, politics, history, cuisine, customs, and language, as well as learning first-hand about the ex-pat life from a variety of people who have made the move.  Sarah, Jonathan, Suzie (a national treasure!), and Roger could not have been more helpful or diplomatic in dealing with a diverse group of people with equally diverse needs and expectations for the trip.  Bottom line…my husband and I saw enough, heard enough, learned enough to solidify our intent to move to Ecuador and are in the process of purchasing our retirement home in Cotacachi!  I would certainly recommend this trip to anyone who is considering retiring in Ecuador, but also to anyone with any interest whatsoever in learning about this fascinating, beautiful country. Susan Hall/Chicago, IL
Anyone considering making Ecuador their home should not miss the opportunity to travel with Sarah, Susana, Jonathan and Roger.  You will see the country through the eyes of four unique and distinct individuals and YOUR eyes will be opened.  They are first and foremost passionate about Ecuador.  They love this country, it's people, diverse cultures, and amazing geography, and they want you to appreciate it as well.  You will be shown the real Ecuador, not some low cost fantasy land, but a country of culture, grace and enduring beauty, and likely you will fall in love as well.  This is real life; don't miss it! Linda Murtaugh
Don't even think about moving to or investing in Ecuador until you've gone on an Ecuador Expat Journeys Tour. I'm not kidding.Whatever you think you know about Ecuador from reading slick, glossy marketing materials from overseas living publications or conflicted Expat Blogs, forget it! Sarah, Jonathan and Suzy give you an incredible adventure that is also an incredible value. This is no sugar-coated vacation, but a gutsy, show it like it is, introduction to a beautiful, yet rapidly developing country. I learned more in the first three days on the tour than I did from two years of scouring the internet for useful information on the culture of Ecuador. There is absolutely no substitute for putting your feet on the ground and seeing everything first hand. In ten days, we covered the majority of the country from Northern and Southern Highlands through the Cloud Forest Foothills, down to The Coast with regular, pertinent stops along the way. The Expat Journeys crew was so helpful and accommodating during the entire trip. If anyone needed assistance with communicating, negotiating or locating something, Sarah, Suzy or Jonathan were always happy to help. What I really loved, though, was the ongoing commentary provided by our guides during the bus rides. Each had their own unique, complimentary, perspective which created a clear and well-rounded picture of the country. We had discussions on language, culture, values, natural history, politics and more. We had guest speakers ranging from a world-renowned Volcanologist, to university professors and expats living in Ecuador. We made friends and contacts in every location and walked away feeling like we knew something about Ecuador. I feel that after this tour I can make a truly informed decision about retiring in Ecuador and I encourage anyone considering a move there, to go on this tour–it is a smart investment and money well spent. Please feel free to contact me as a reference anytime. Thanks, again for the awesome adventure!  Jim Birchfield,  Cape Cod, MA
 "The best I can come up with without going through a long list of adjectives is that the ECUADOR CRASH COURSE TOUR was fabulous. Thanks to both of you for the trip and I assure you it was many times more interesting and fun than I ever anticipated." Robert Brenham, Louisiana…… 
I'm a French and Spanish teacher, and I've taken over a dozen student groups to Europe over the course of my career, but Sarah and Jonathan's tours were the best I've ever been on!  The information they shared with us was not only enlightening, but full of personal anecdotes.  We visited places and experienced the culture in ways I've never done before.  From general history and culture to fascinating trivia and current events, Sarah and Jonathan had it all…including endless patience for us!  We ended up with the sense that we'd really learned what Ecuador and its people were all about.  They're…simply the BEST!  Traveling with locals who are outstanding group leaders, tour guides, and all-around friendly and compassionate people is the ONLY way to get to know a country".  Debra O'Dell
 "The Crash Course was well worth every penny spent and every day invested.  I could have never experienced the culture or seen so many provinces with any other program.  Jonathan and Sarah worked tirelessly to provide a high quality program for each participant.  Every day offered a unique experience and clearly represented every region of the country.  I would happily recommend the Crash Course Tour to anyone considering Ecuador as a possible short-term or long-term destination." Daniel Rose, Houston Texas
 "Now we can look back at our time in Ecuador and say what an incredible adventure it was for us.  It is hard for everyone to believe that some 11, 330 kilometers away we will find like-minded people, whom we can trust for organizing our stay in a country we had never been before.
Wow, it was amazing … and the only thing we are sorry about is that it ended .    And indeed it was a "Crash" course – a delicate mix of learning Spanish, Ecuadorian Culture and Politics, local traditions, beautiful sightings, interesting places and lots of fun. And nothing was over- or underdone – it was spontaneous and unique.  Thank you guys, for all your positive energy and understanding, for your personal attention to everyone, for the care to make everyone happy in the various situations."  Svetlin Vasilev, Bourgas, Bulgaria…..
Ecuador Expat Journeys - Please fill out the form below with your inquiry